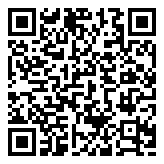 Date
Jun 30 2015
- May 05 2016
Training role of the JTS in implementation of the CBC programme – highlights
This training event was organised for the JTSs/Antennae staff of the cross-border programmes Montenegro – Kosovo* and Albania – Kosovo.
The session was mainly focused on monitoring of CBC projects, including conducting monitoring visits and compiling monitoring reports.
Furthermore, considering the fact that majority of staff under Albania – Kosovo programme is newly recruited a certain portion of time had to be devoted to discussion on the general role of JTS in all phases of implementation of a CBC programme.
*This designation is without prejudice to positions on status, and is in line with UNSCR 1244 and the ICJ Opinion on the Kosovo declaration of independence