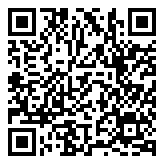 Training on Contract Award Procedures under CBC Grant Contracts
The training on contract award procedures under CBC grant contracts for the grant beneficiaries of IPA CBC programme Montenegro –Kosovo* 2011-2013 was organised in Peja/Peco on 12 and 13 April, 2016.
The following topic were covered by the training session: types of procurement procedures, fundamental principles that need to be respected, detailed procedures for procurement of services, supplies and works, as well as the evaluation process.
This two-day training was attended by 21 participants representing grant beneficiaries from Kosovo, whereas a similar training was previously organised for Montenegrin beneficiaries in Kolasin on March 09-10, 2016.
*This designation is without prejudice to positions on status, and is in line with UNSCR 1244 and the ICJ Opinion on the Kosovo declaration of independence