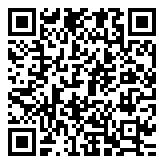 Date
May 30 2008
- May 05 2016
Training for selected applicants of the Neighbourhood Programmes
Training for 24 participants coming from various regions that had been awarded grants within the framework of Neighbourhood Programmes Albania – Greece, Italy-Adriatic and Italy-Albania took place in Tirana on May 30th 2008. This training was organised upon the request and in close cooperation with Delegation of the European Commission in Albania and Ministry of European Integration.
The purpose of the training was to prepare the beneficiaries for the successful and effective implementation of the awarder projects, or, in other terms, to explain them the process and the rules that are governing the implementation process.
The training was delivered by Mr. Haris Piknjac, CBIB EU Expert from the project's Sarajevo Office. Mrs. Luisa Rizzo and Mr. Adrian Hackaj from ECD Tirana assisted the training by providing clarifications to the participants on the behalf of the Contracting Authority.
Description of the event:
Mrs. Patris Kraja from the Ministry of European Integration opened the training and presented the aims and objectives. Mr. Ardian Hackaj (ECD) in brief described the practical need for such a training.
The training was divided into two sessions:
First working session contained the presentation of the following issues:
a. Understanding the EC financing tools and their application in practice;
b. Getting information on how to manage a contract in the framework of cross-border projects;
c. Knowing how to organise sub-contracting and procurement process;
d. Understanding the role of monitoring and evaluation system within the project.
Second working session followed with participants' questions and answers which were provided by Mrs. Luisa Rizzo and Mr. Ardian Hackaj from ECD Tirana. Questions were mainly related to joint implementation of projects with partners, difficulties arising in some cases, reporting, etc.
Training materials and background information were distributed to the participants containing concrete exercises and important links for the participants. The training ended with the evaluation papers distributed to the participants.
Conclusions:
All of the participants considered the training to be very well organised and very informative and useful (achievement of the course objectives, quality of lectures, quality of exercise, balance between lectures and exercise, role of the trainer, the training materials, the general organization of the course and the relation of the course to their daily work).
They considered the topics of the training and the content very relevant to the issues of their concern and the information material very useful in the further implementation, and in particular on getting information on issues and technicalities they were not familiar with.
Similar trainings are essential for the efficient and successful implementation of the awarder projects: the implementation would be much more efficient since the beneficiaries would be aware of their role and responsibilities, as well as of the regulations and the procedures that govern the process.