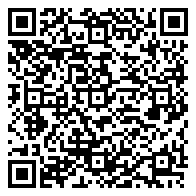 Public consultation event on draft programming document of 2021 – 2027 IPA CBC programme Serbia – Bosnia and Herzegovina
The preparation of IPA III Cross-Border Cooperation Programme Serbia – Bosnia and Herzegovina for the next seven-year financial perspective 2021 – 2027 is in the final phase.
You are kindly asked to read the 2nd  draft of the Programme document and to submit your suggestions to the e-mail address given below and to contribute to the decision-making process and improve the quality of the programming process by filling out a short questionnaire via a link.
We also encourage you to  forward this message to all individuals and institutions and/or organisations, which, in your opinion, could contribute to better understanding of the needs of the programme area of this cross-border programme through their active participation in this joint and transparent IPA III programming process.  All submitted comments and suggestions shall be considered and discussed during an online public consultation at 19 April 2021. (9:30 – 11:30h).
Please follow the link, if you like to access to the to the Public consultation.
Please send your comments and suggestions to the following e-mail: office@srb-bih.org