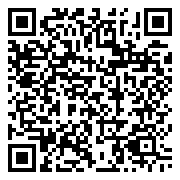 Date
May 05 2011
- May 05 2016
Conference on Facilitating Development of Rural Cross-Border Areas in the Western Balkans
CBIB Team Leader, participated in the conference on facilitating development of rural cross-border areas in the Western Balkans that took place on 5 May 2011 in Belgrade. The conference was organised by the European Commission (Joint Research Centre – Institute for Prospective Technological Studies & Directorate-General for Agriculture and Rural Development), in close cooperation with the Standing Working Group on Regional Rural Development (SWG-RRD), and hosted by the Ministry of Agriculture, Forestry and Water Management of the Republic of Serbia.
The event is inspired by the positive feed-back from area-based development pilot project which was implemented in the Drina-Tara area in the past months. The project, supported by the EC and SWG, was backed by 14 participating municipalities and the governments of the three countries involved: Bosnia and Herzegovina, Montenegro and Serbia. Active involvement of national actors from the respective countries has facilitated synergies between national and local perspectives for development. The local development strategy and action plan developed were presented at the Conference by the stakeholders.
Since the initiators would like to see this pilot project as a start, rather than an end, the scope of the Conference was broadened to highlight other potential target areas in the Western Balkans and to provide the participants with community-driven cooperation concepts for unlocking the development potential of rural cross-border areas in the Western Balkans.
Ms. Gospodjnacki presented the IPA Component II and cross-border programmes between Western Balkan countries, offering links between the area-based development approach used for Drina-Tara pilot region and funding opportunities from IPA CBC.
It was announced that SWG will take over the process of coordination of area-based development pilot project and transplant this approach to other corss-border areas in the Western Balkans. CBIB and SWG RRD held a meeting on the following day and agreed on joint activities such as project preparation training sessions for SWG members.